Cabin Creek CDs Downloading Instructions:
1. Go to the page of the item you would like to purchase. If it is available as a download there will be a "PayPal Download" button in the "New Download Version !!!" section at the bottom of the item page.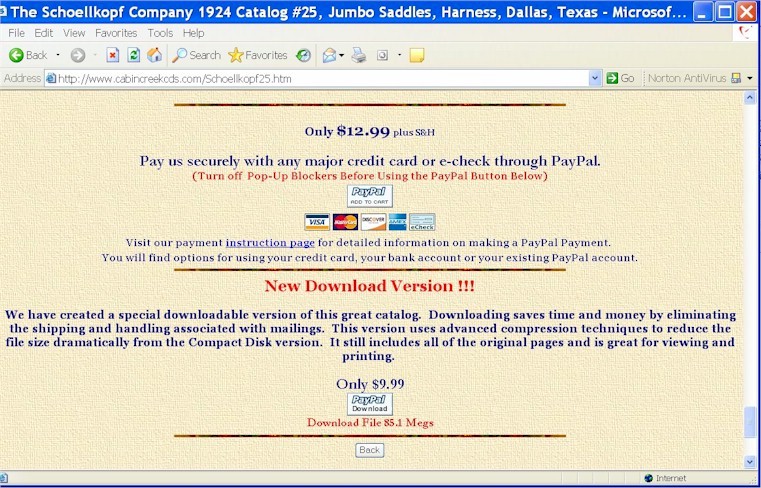 2. Click on the "PayPal Download" button. You will be directed to the PayPal secure website. If you already have a PayPal account you just fill in your password and Login, review your order and click "Pay". If you don't have a PayPal account you can still order with a credit card. Just click on the "Continue" button in the "Don't have a PayPal Account?" section. This will allow you to securely fill out your credit card information and make the order.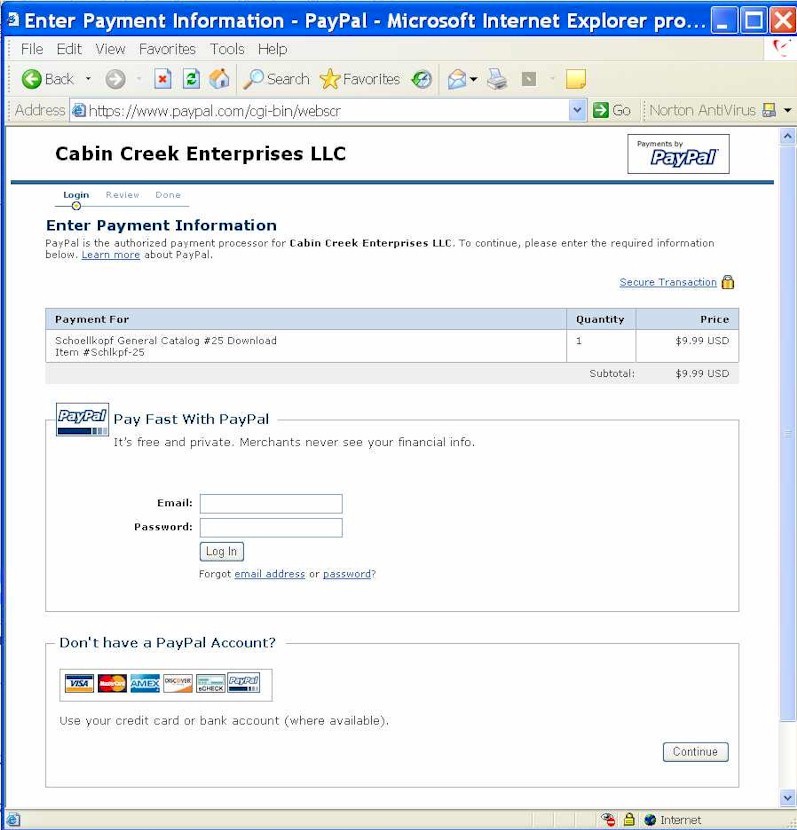 3. Once your payment has been made, you will receive an email. This email will have the subject "Download Info - Cabin Creek CDs". It will show the Product: and provide a Downlink: which will be underlined. All you do is click on this link.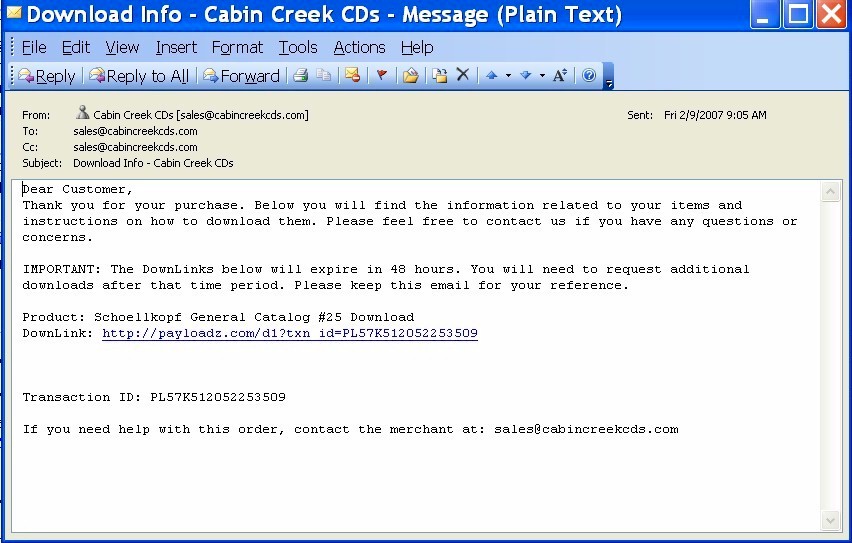 4. When you click on the link, your browser will open a page titled "Cabin Creek CDs - File Download, with options for downloading using a Mac or a PC.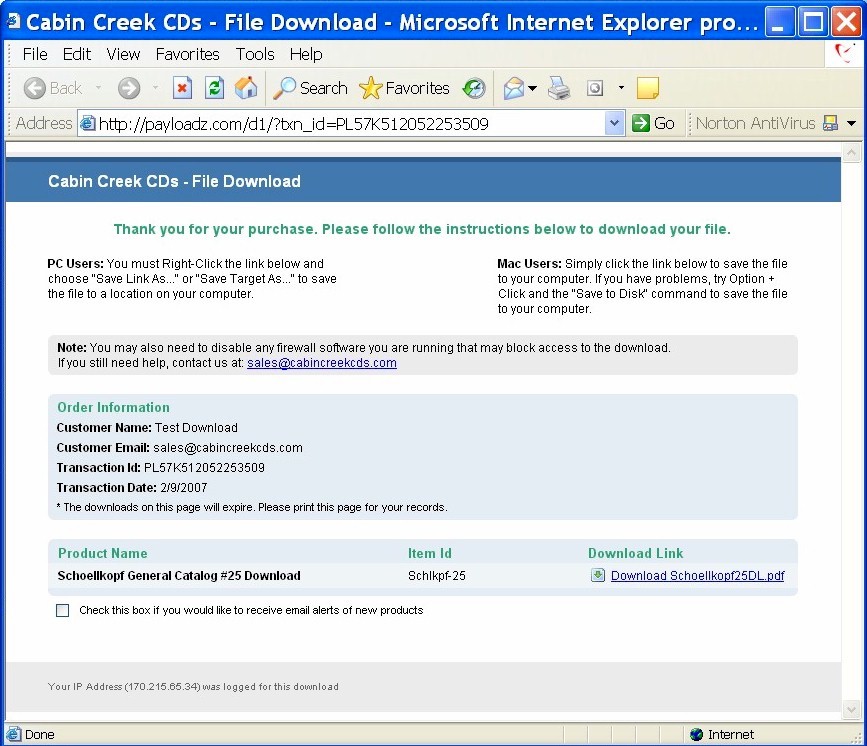 5. When you right-click(PC) or click(Mac) on the "Download Link" in this window, you will be able to choose where you would like to store the CD file (.pdf).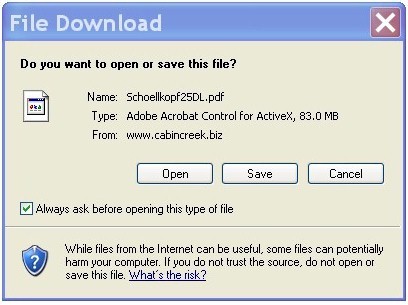 6. Some downloads may take a long time if you don't have a fast connection. (estimated time will show on download screen).
7. Once the file is finished downloading, open it using Adobe Acrobat Reader.