Illustrated Catalog No.21
Barbers' Chairs & Barber Shop Equipment
Allentown Barber & Beauty Supply Co.
Allentown, Pa., USA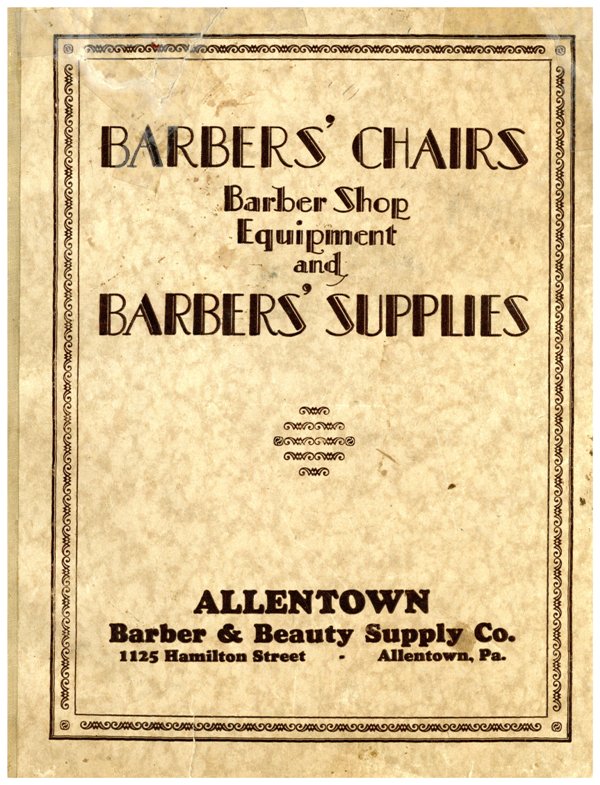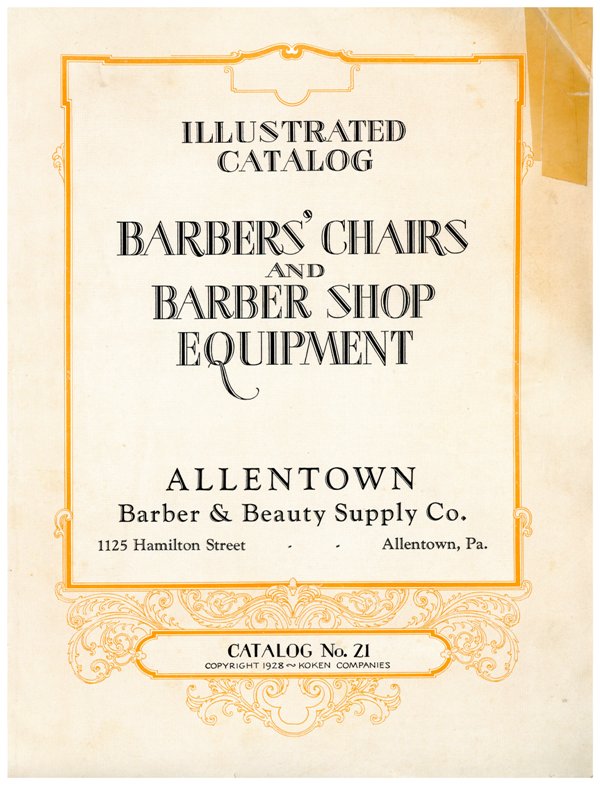 The Koken name started in 1874 with Ernest Koken selling custom-decorated china shaving mugs. In the late 19th century, Koken began selling chairs to barbers as a sideline.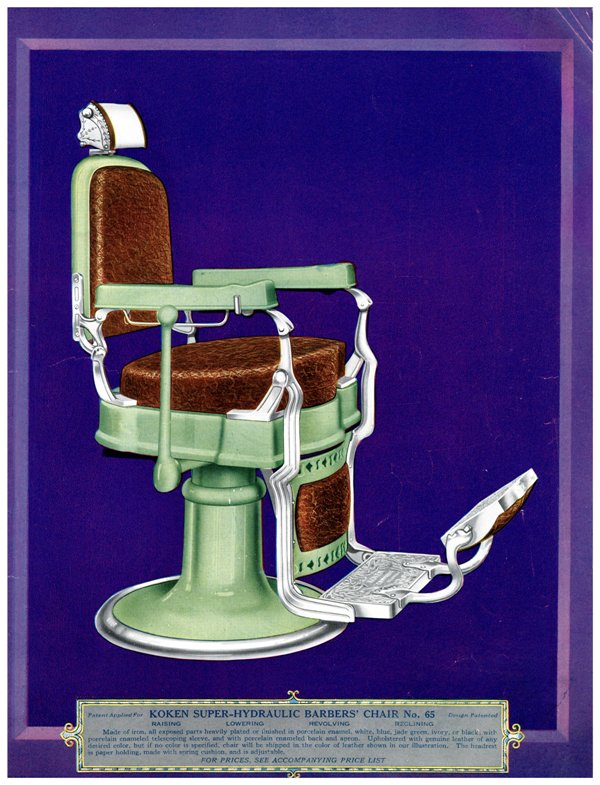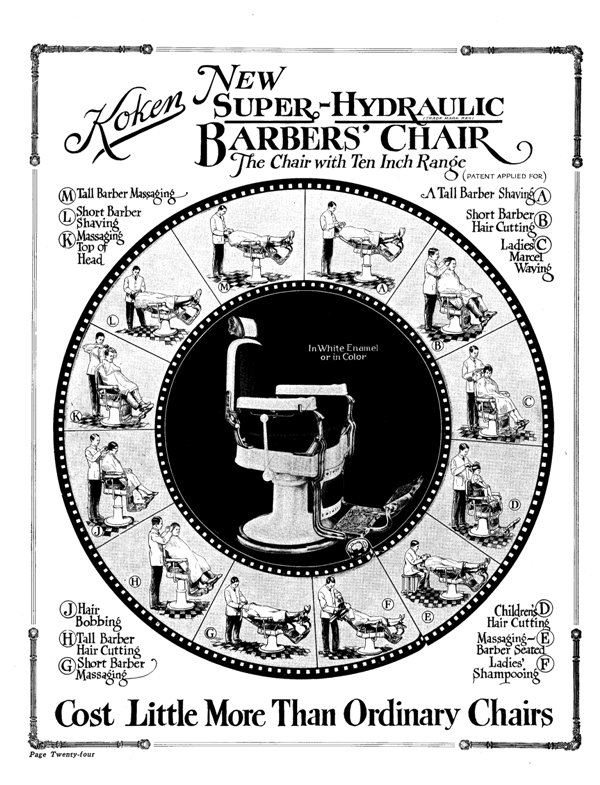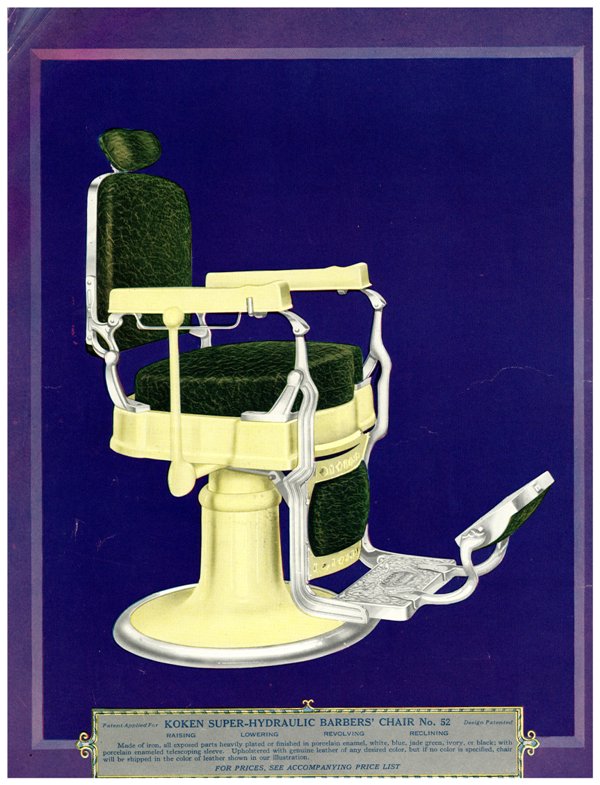 Ernest and partner Louis Boppert began making tonsorial chairs and in 1881 the company received a patent for the first Koken chair that reclined for shaving.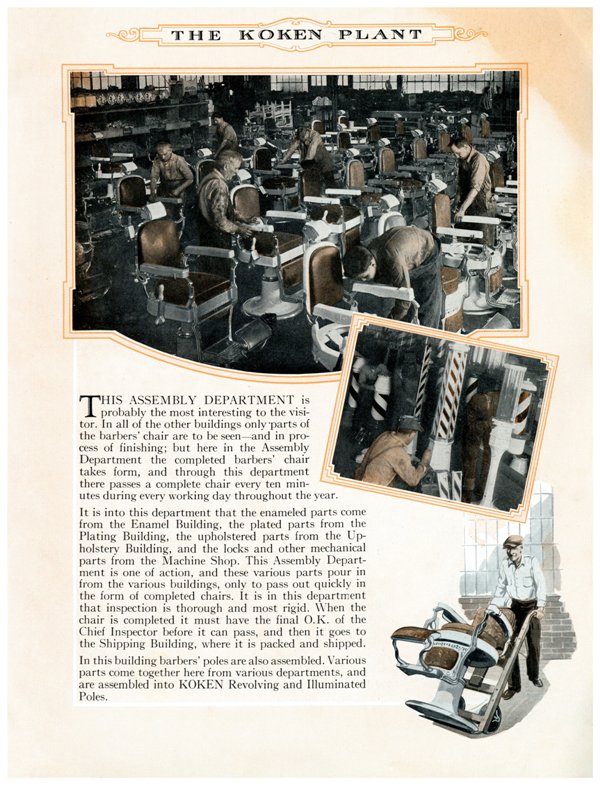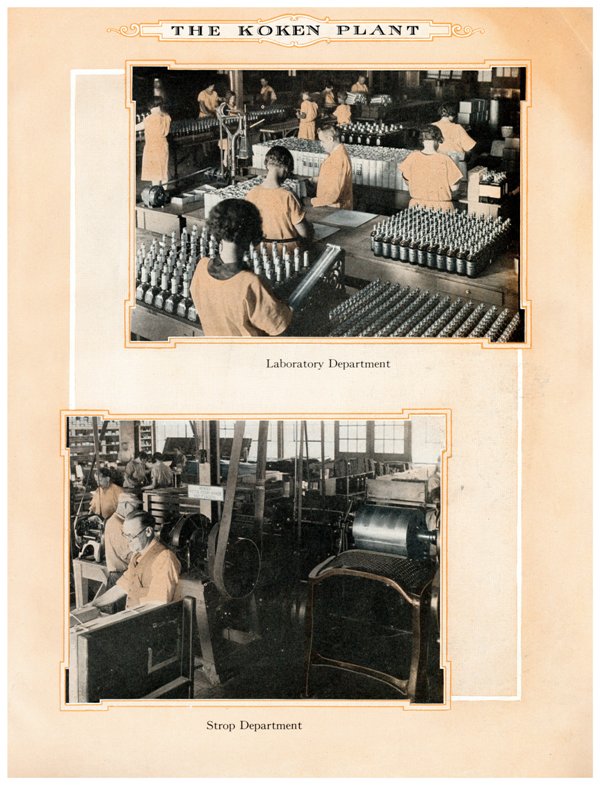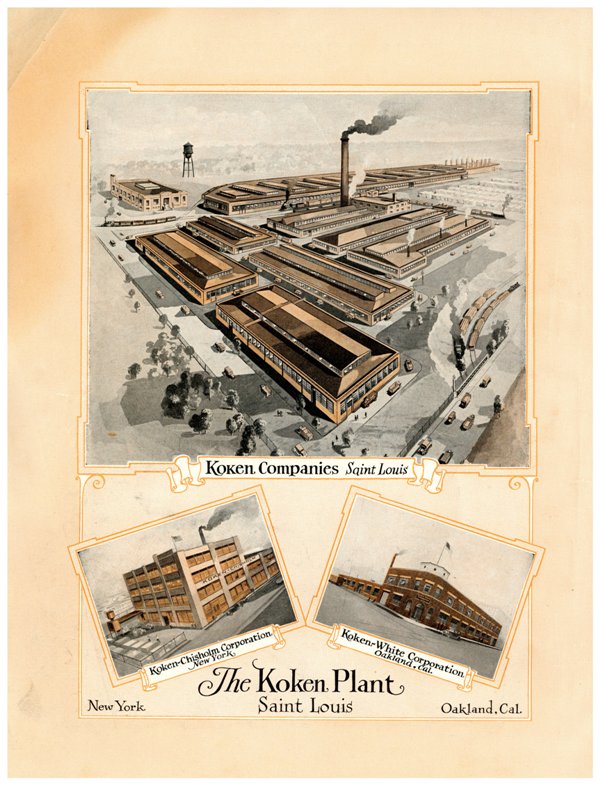 The first hydraulic-lift chair was patented in 1892.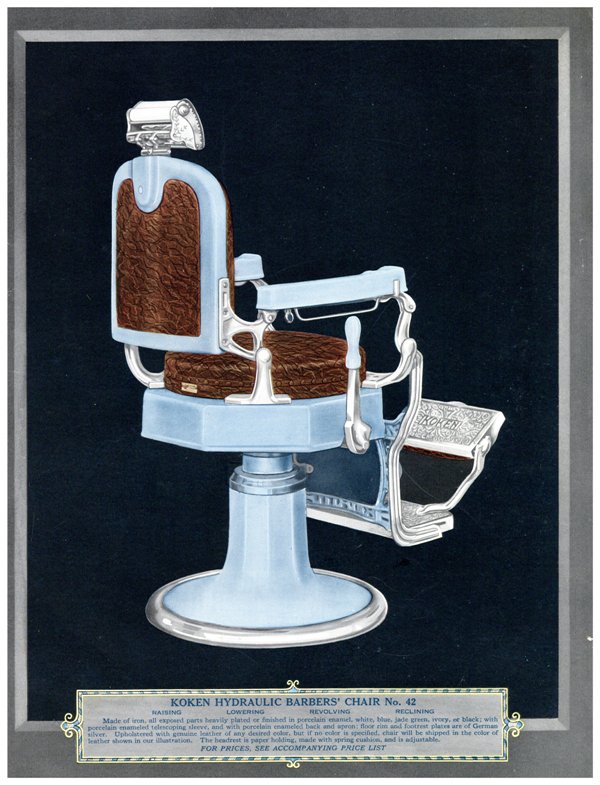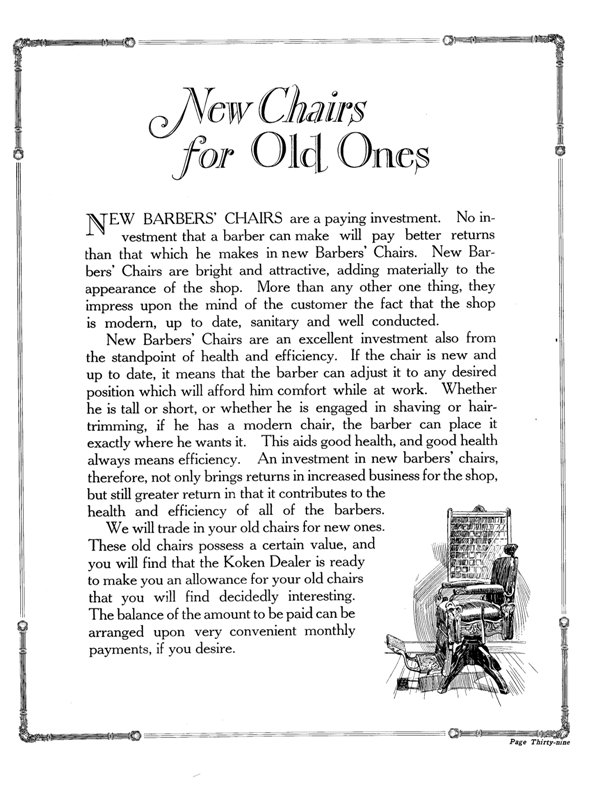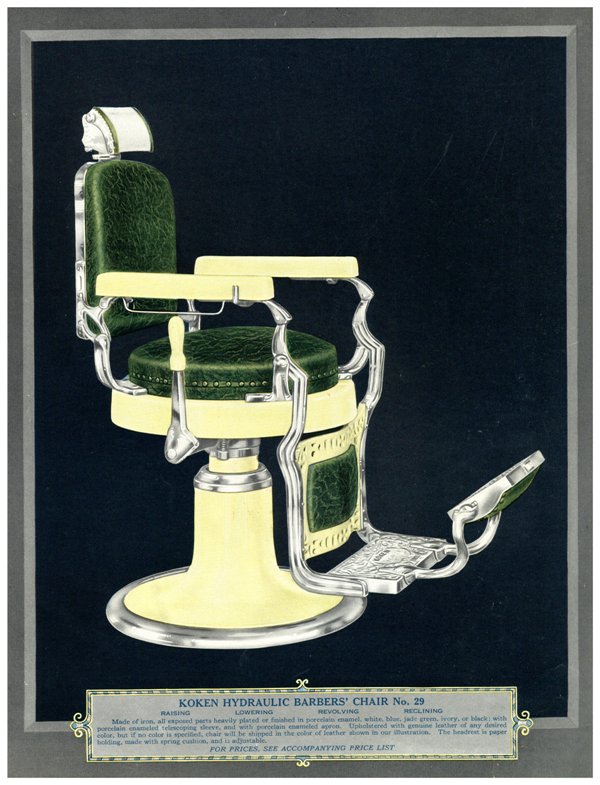 When Ernest died in 1907 his son, Walter, eventually took over. The company continued to refine it's top of the line chairs, adding patents for improvements and creating some of the most magnificent marvels of comfort and engineering imaginable.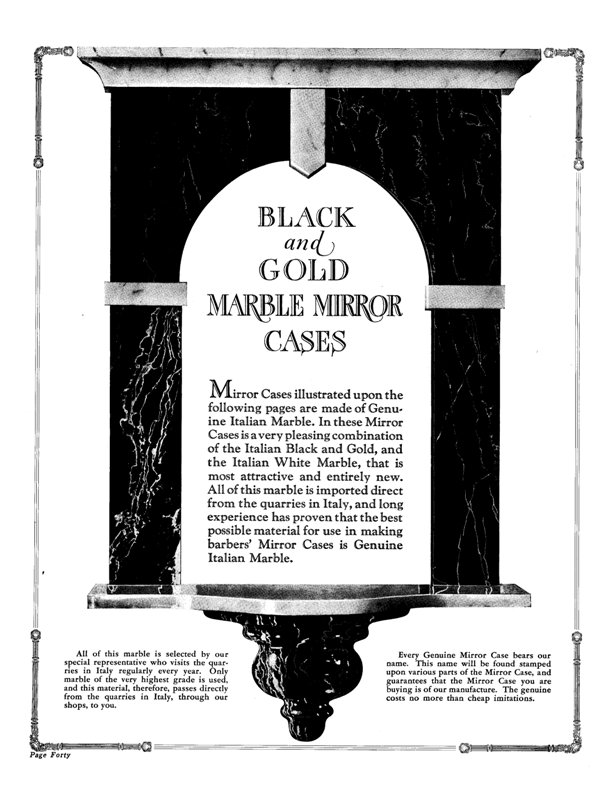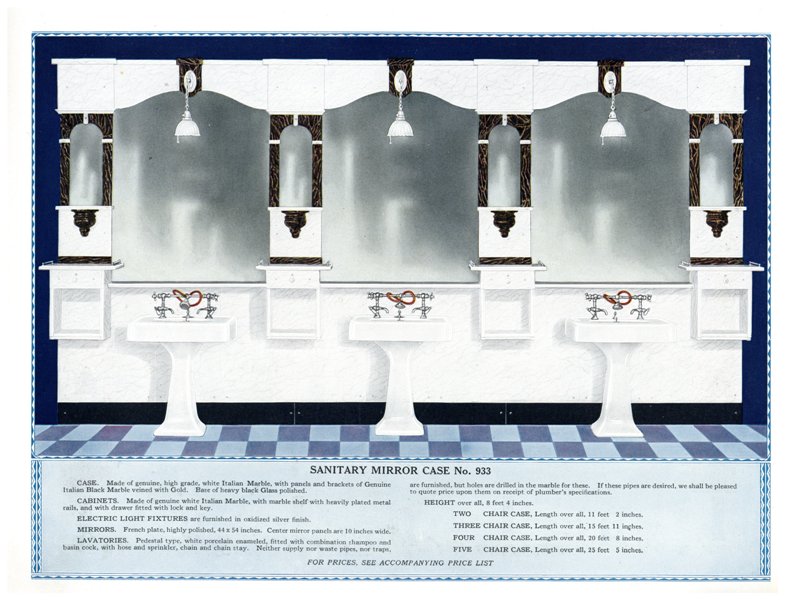 This catalog is one of a few that survived that period. These pages include some of the most valuable and classic fixtures of the barber trade.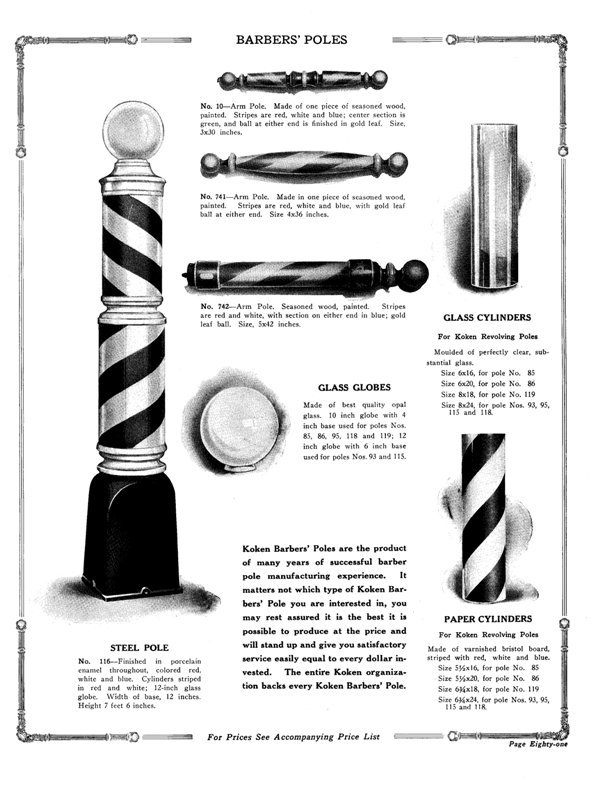 This catalog contains thousands of items and hundreds of pictures with prices and descriptions of each.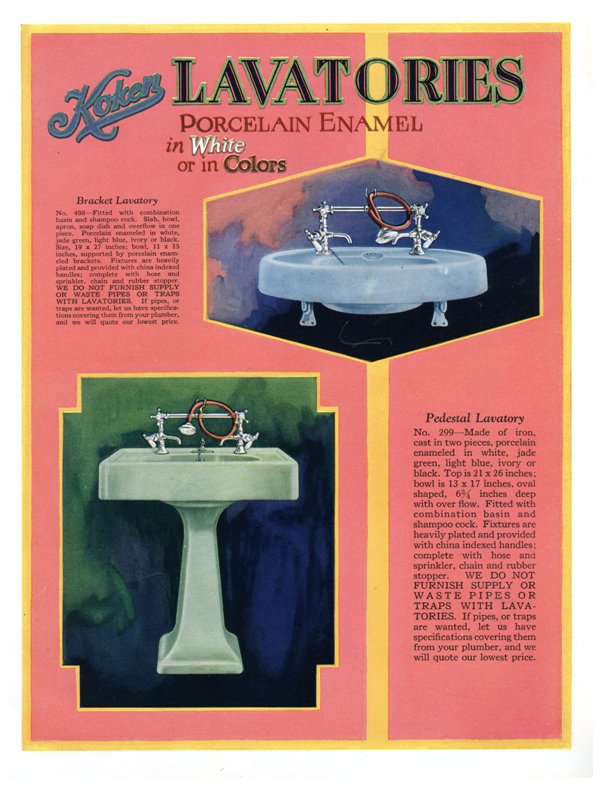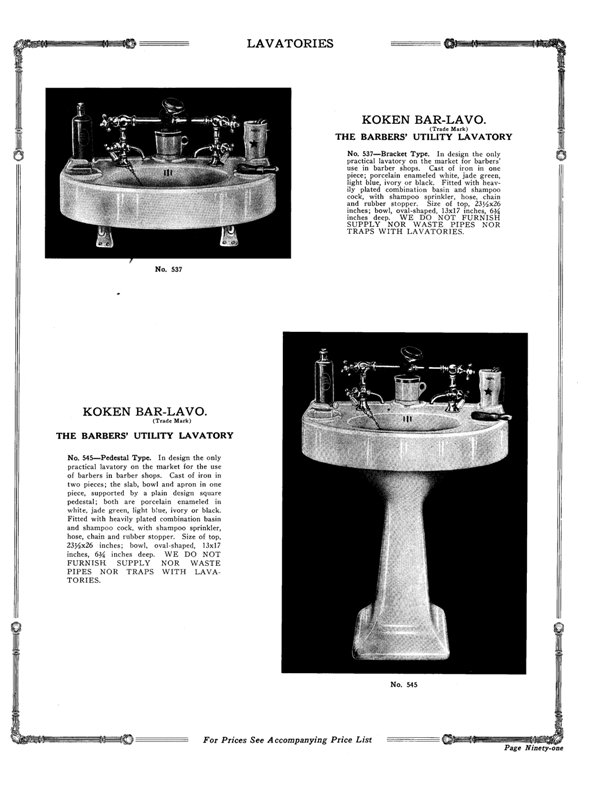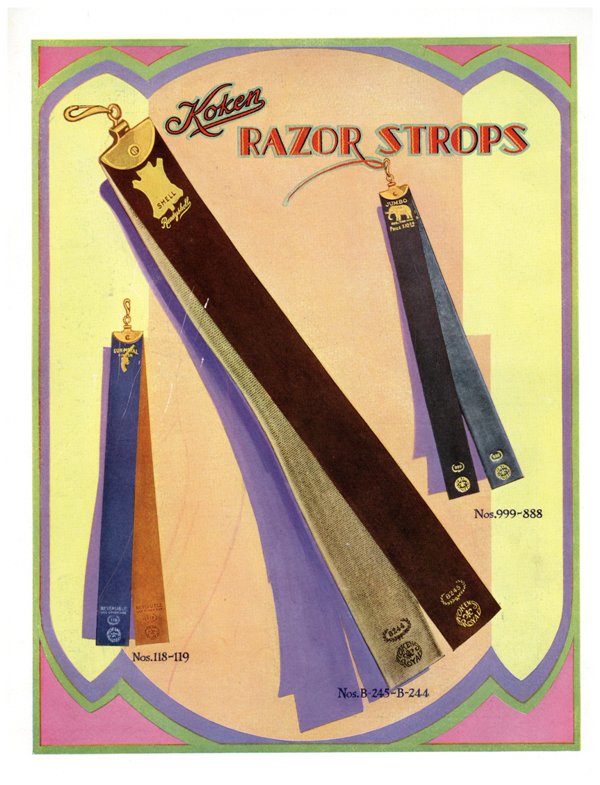 Items include all kinds of chairs. Not just Barbers' Chairs, there are Beauty Parlor chairs, Hair Bobbin Chairs, Wire and Chiropodists' chairs.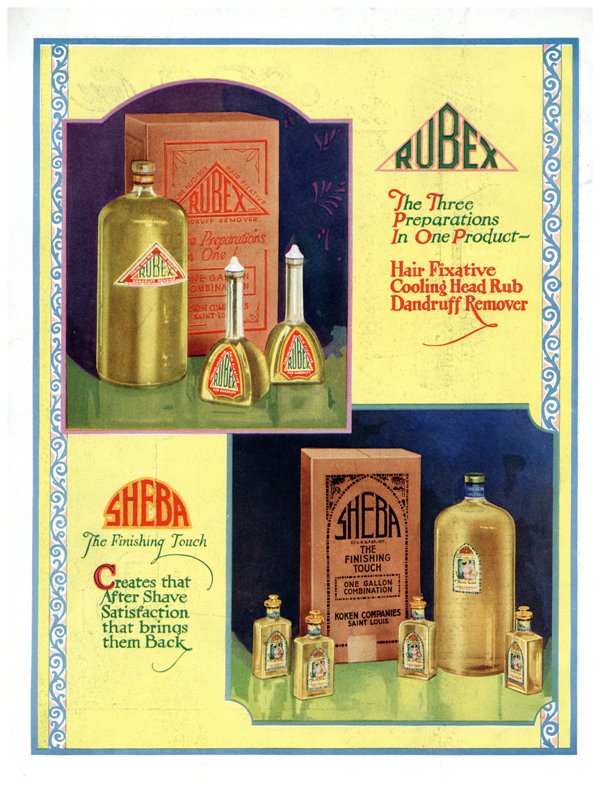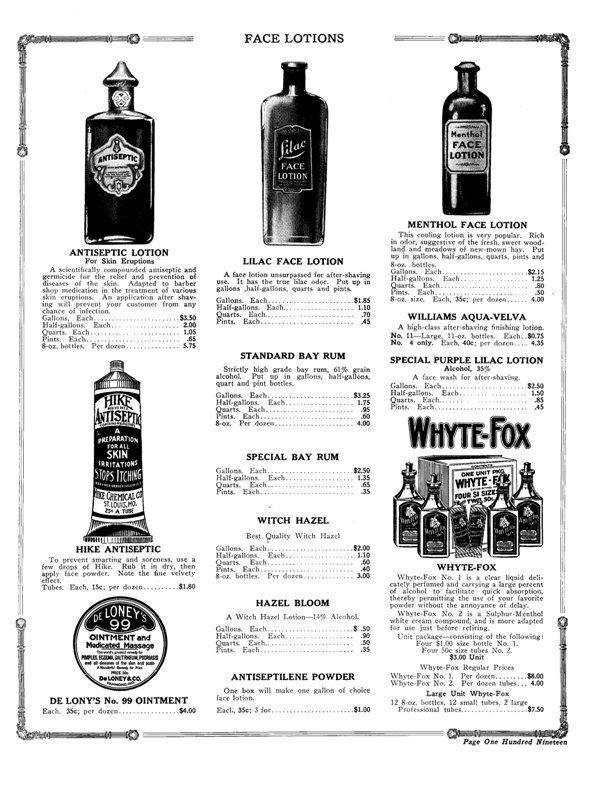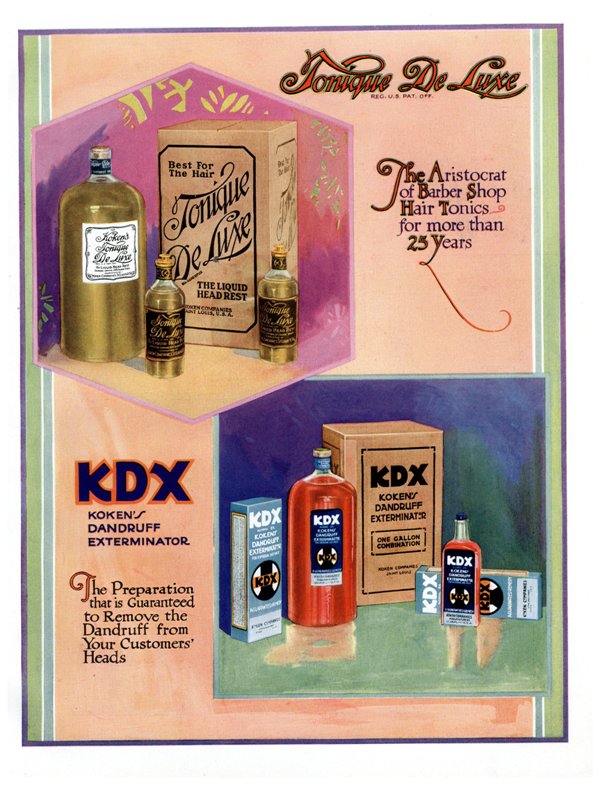 These were the days of the corner Barber shop where you relaxed, read a magazine while you waited, then stepped up onto that wonderful plush leather, chrome and porcelain throne, to be pampered for a brief time.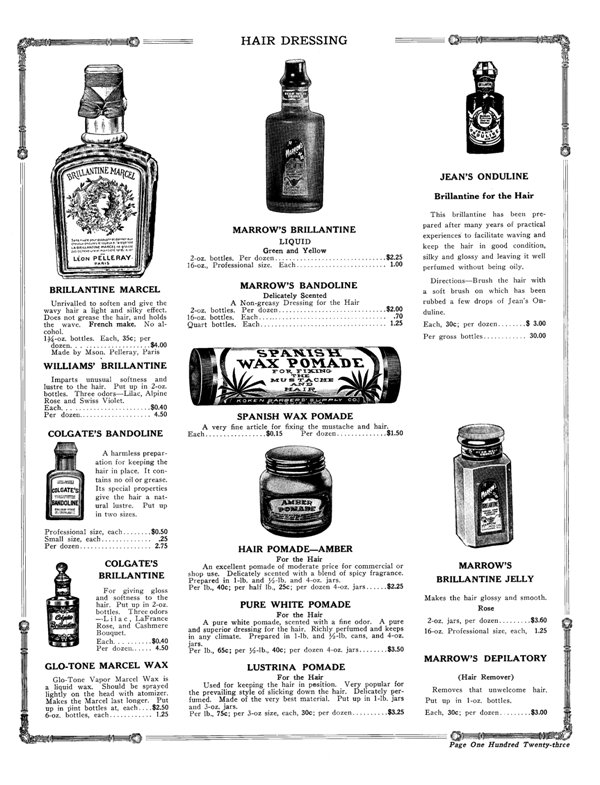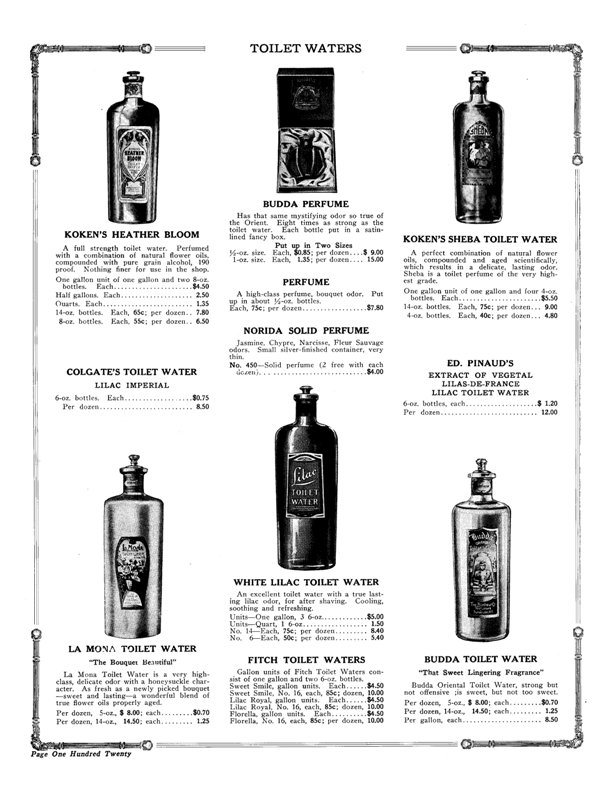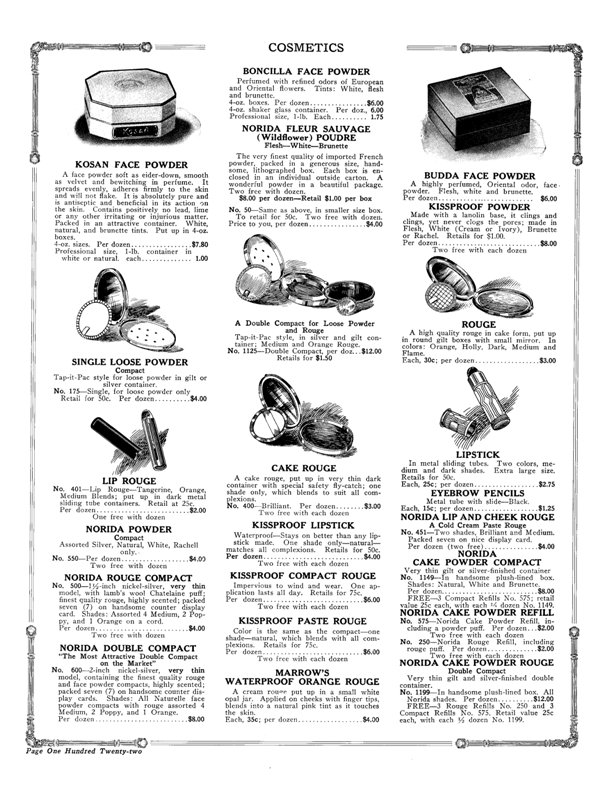 You could even smoke if you wanted, there were ash trays built into the arm rests.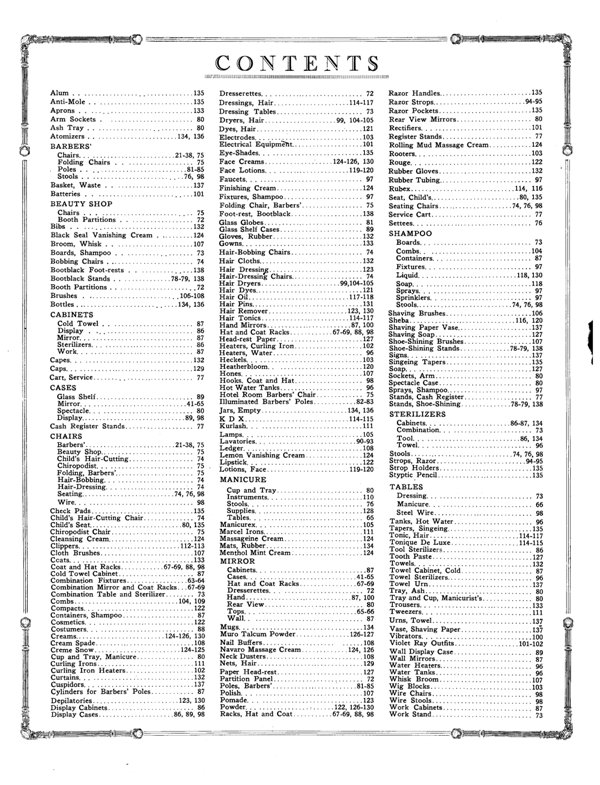 Even if you were lucky enough to own this valuable resource guide, this is an opportunity to continue use of the information to document your collection and yet, not risk damage to your original version.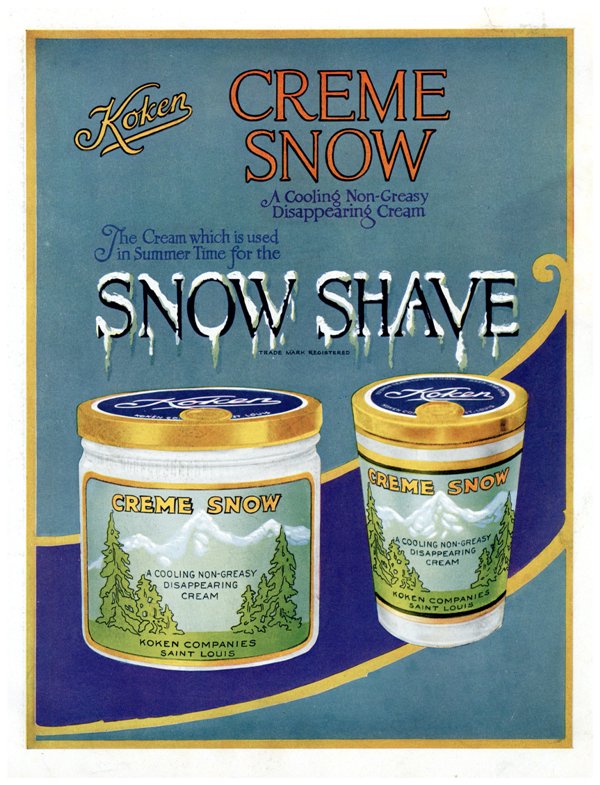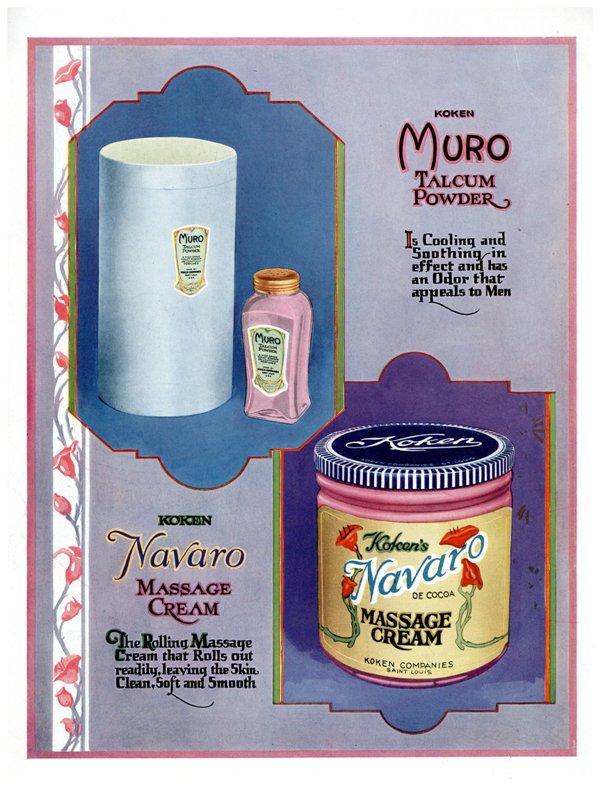 This CD includes One Hundred Thirty-Eight (138) pages of American History.

All these pages are scanned into .pdf files for viewing and/or printing from Windows or Macintosh systems.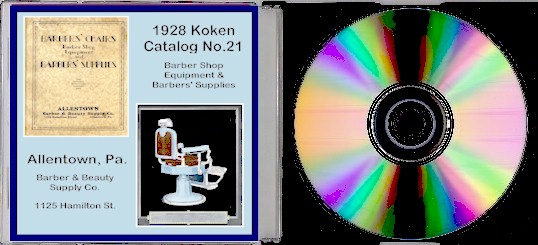 Unlike expensive "Reprints", this .PDF data file contains high resolution
color images which faithfully depict the pages of the Original.

Payment: Paypal makes it easy to pay securely with any major credit card or e-check. Our goal is to ship the next business day following payment notification from Paypal. Idaho residents please add 6% sales tax to purchase price.
Shipping & Handling: Buyer to pay shipping & handling. U.S.P.S. 1st class is $4.75 US. U.S.P.S. Priority with delivery confirmation is $8.75 US. Most shipments will be made within one day of receipt of payment. Shipments are via U.S.P.S. 1st class mail, unless buyer directs otherwise.
International Sales: Contact sales@cabincreekcds.com for information on shipping and handling charges. We will send Paypal invoice upon request. We will not designate items as gifts to avoid customs charges.


CD Version
Only $12.99 plus S&H
Pay us securely with any major credit card or e-check through PayPal.
(Turn off Pop-Up Blockers Before Using the PayPal Button Below)

Visit our payment instruction page for detailed information on making a PayPal Payment.
You will find options for using your credit card, your bank account or your existing PayPal account.


Download Version !!!
We have created a special downloadable version of this great catalog. Downloading saves time and money by eliminating costs of materials and shipping and handling associated with mailings. This version uses advanced compression techniques to reduce the file size dramatically from the Compact Disk version. It still includes all of the original pages and is great for viewing and printing.
(Click Here for Downloading Instructions)

Only $12.99
Download File 39 Megs

New technology has enabled us to dramatically reduce the size of our image files while maintaining excellent resolution.
This allows us to offer you the same great images you see on our Compact Disks in the form of a download.
Files download directly to your computer, no waiting for the mail, at a lower price.
We are using "PayLoadz" to bring this downloading service to you.
For more information about selling your own digital products, click the button below.
Download files require Adobe Acrobat Reader 6.0 or higher.
If you don't already have that version get it by clicking on the button below.